MAXIMIZE YOUR COMPANY ASSETS
Custom technology that uncovers the hidden costs in your supply chain while automating administrative functions.
Discover the Power of MYCA
At MYCA, our mission is to empower our clients in maximizing efficiency, uncovering new opportunities, and reducing costs. To achieve this, we offer tailor-made solutions that seamlessly cater to the unique needs of each customer. Our software is meticulously crafted to perfectly align with the highest priorities of any business.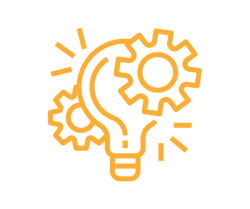 Deep roots in the industry.
In the past decade, MYCA has deeply immersed itself in the material handling industry, refining software solutions tailored to its needs. Our substantial growth is a testament to the satisfaction of our customers who have referred us, highlighting the high level of contentment we provide.
Drawing on our industry subject matter expertise, we build custom platforms that address industry inefficiencies and drive valuable time-saving automation. This expertise empowers MYCA to implement cost-reduction measures that have a positive impact on our customers' bottom line.
System and Data Security
You can trust MYCA to prioritize the highest level of security in safeguarding all data and systems. Our platforms are certified with bank-grade security and undergo annual third-party penetration testing.
Whether serving large corporations or small businesses, MYCA continuously implements the latest secure methods and redundancy backups to guarantee zero losses for our valued customers.
Machine Learning, Analytics, and AI
Beginning with clean and transparent data, MYCA is dedicated to extracting valuable insights. Our copyrighted custom analytic reports, powered by integrated machine learning and AI, produce unmatched results.
Allow transparent data to make the decision.
We emphasize the importance of understanding your business, starting with a thorough examination of your data. Our supply base partners collaborate with us, providing evaluations of your utilization and optimization capabilities, while we rely on their expertise. Specializing in data analytics and automation, we employ decision tree analytics to generate asset disposition-based solutions.
Don't rely on stagnant and one-size-fits-all software.
Data can be vast, with each asset having its unique data requirements. At MYCA, we understand this complexity, which is why we pre-filter data, isolating points based on their entry context.
This approach lets us construct a narrative from your inputs, helping us pinpoint inefficiencies at their root. Our software adapts alongside industry changes, ensuring your data is comprehensible before processing.
Modernization = Technology x People
Achieving cost-effective modernization hinges on harnessing the synergy of human expertise and technology. We continually update our technology to align with both industry advancements and evolving customer needs.
Our innovative approach efficiently streamlines administrative tasks, relieving your team's burden.
MYCA empowers you to direct your efforts toward the most valuable and impactful activities, driving the collective environment forward towards progress and success.
MYCA's Solution to Industry Problems
Inefficiencies Due to Obsolete Systems
This industry is well aware of the inefficiencies within its operations, often resulting from extensive documentation. Allow us to digitize and automate your documents, freeing you to focus on business growth.
Too Labor Intensive
Welcome modernization and optimize the deployment of your workforce where it matters most. Our technology empowers your human capital, freeing them to concentrate on essential endeavors.
Too Little Visibility
Access precise and comprehensive data effortlessly. Let us create your tailored analytic reports to expedite your decision-making.
Too Disconnected
From one centralized platform, effortlessly oversee supplier relationships, equipment servicing, and indirect asset spending, while retaining full control over costs.
Disjointed Management Portals
Our one-stop platform gathers, analyzes, and presents data from various portals. Make informed, data-driven decisions with no critical information left out.
2017
#14 on Inc. 5000 Fastest Growing Private Companies in America
2019
Strategic Partner of the Year Award by Sonoco Products
2023
#12 on the Fastest Growing Women-Owned/Led Companies by The Women Presidents Organization
"MYCA is a great example of a true supplier partner that listens, responds, and performs - sometimes in advance of when we have a need. The creativity and innovation in their approach helped them become valuable, and their dependable performance helped keep them here."
Our esteemed client, The Home Depot, is earnestly committed to the development of a more diverse, equitable, and inclusive organization.
Drawing from a wealth of industry experience, our Founder and President, Patti Massey, provides a distinctive and insightful viewpoint on the practice of fostering collaboration among diverse supplier groups.
Looking for specific solutions?
Fleet Management Solutions
Waste & Recycling Management Solutions