Fleet Management Solutions for
Equipment and Service Dealers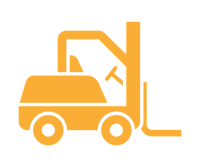 Is your customer pressuring you for a centralized fleet management solution? Are they seeking better spending visibility? Do they want a central system for service, quotes, and invoices?
Provide them with a customer-centric solution that covers all their management needs. Our offerings include seamlessly integrated plans, along with comprehensive customer training.
Designed to streamline and consolidate these facets, our fleet management solutions empower you to concentrate on your core priorities.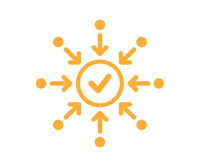 Technology Solutions- FleetClarity™

More Transparency

Custom Reporting

Centralized Solution

Reclaim Your Time
We've developed and effectively launched FleetClarity™, a customized data management web portal. This automated business solution minimizes and eradicates administrative tasks, enabling your valuable resources to concentrate on business expansion. With a mobile-friendly web layout and 24/7 accessibility to costs and reporting, you can be confident in your operations.
Your customer requires transparency into their machinery's working details to prevent costly breakdowns. Give them an unbiased third-party overview of their MHE fleet. With detailed data on maintenance, repairs, and usage patterns, customers can identify any potential issues before they become major problems.
For the questions you don't know how to answer. Let your customers pull the reports with the details they need to know. Give them the power of information so that they can optimize their workflows and improve their bottom line.
Your customer might have a large fleet spread across multiple locations. Without a centralized solution, this will become much too complex and time-consuming. Help them save time and headaches with our software.
By adopting a centralized solution, your customers gain direct access to crucial information. Say goodbye to never-ending email threads, frequent phone calls, and time-consuming meetings to address process inefficiencies, purchase order problems, and billing queries. Everything they require will be conveniently consolidated in FleetClarity™, readily accessible whenever they need it.
Learn more about FleetClarity™ and see a demo of our proprietary system.