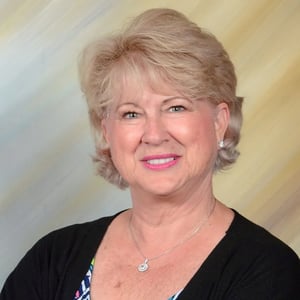 INSPIRED TO SOLVE
Patti Massey
Founder
President
One woman's solution where she saw none.
Patti Massey had already achieved remarkable success as a businesswoman with the sale of her first company. Seeking a new challenge, she recognized the untapped possibilities within the realm of material handling. She went directly to industry leaders with her desire to reinvent and surprised them with an industry-disrupting solution to their outsourcing needs. And thus, MYCA came into existence.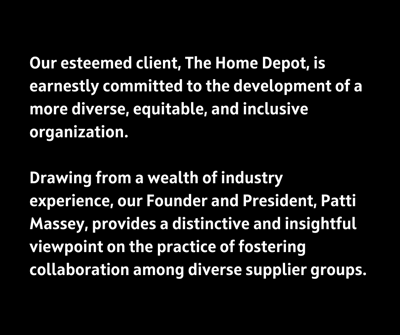 2004
MYCA Material Handling, Inc. was founded as a category captain for material handling equipment needs.
2009
MYCA received our official WBENC certification from the Women's Business Enterprise National Council. After a vetting process, reviews of our business documentation, and a site visit, we were able to join this national network of women-owned companies. This paved the way for exciting opportunities and connections.
2012
FleetClarity™, our groundbreaking solution, had finally made its debut. After years of dedicated research in the industry, we were proud to announce the successful implementation of remote entry, a highly anticipated feature that many companies have been eagerly waiting for. Thanks to MYCA's innovative technology solution, this workaround feature is now a reality.
2012
MYCA was awarded the WBE Star Award, celebrating "remarkable resilience and capacity to reinvent themselves." The chosen organizations were honored for "strategic vision, business acumen, and sheer talent" that have proven to serve "corporate clients' complex needs" and "propel our economy forward."
2014
WasteClarity™ launched in response to the disposal needs we were seeing within the industry. We applied our analytic strategies used within FleetClarity™ for the afterlife of industrial materials.
2015-2022
MYCA's founder and president, Patricia Massey, was nominated to the WBENC Board of Directors.
2019
MYCA was awarded #22 on The 50 Fastest Growing Women-Owned/Led Companies announced by Women's Presidents' Organization and Capital One.
MYCA was given the Strategic Partner of the Year Award by one of our top clients, Sonoco Products. Our team is an extension of Sonoco's supply chain working in the categories of material handling equipment, waste management, and other indirect spend areas.
2020
Our first custom technology solution was developed for a long-time client.
Patti Massey was awarded a spot in the Top 20 Women Entrepreneurs of the Past 20 Years by Enterprising Women Magazine.
2023
Patti Massey was elected as the Vice Chair of the Advisory Council of the Women Business Collaborative.
MYCA was ranked #12 on the Fastest Growing Women-Owned/Led Companies by The Women Presidents Organization and JPMorgan Chase Commercial Banking.
Contact us today to glimpse into
MYCA's journey
and explore the power of our proprietary technology.