Looking Towards Sustainability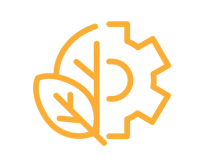 Harness the power of technology to revolutionize your waste and recycling services. Our state-of-the-art solutions will streamline operations, slash costs, and boost landfill diversion. Embrace the future of transparent and readily available data, offering you unparalleled WasteClarity™.
You cannot improve what you cannot measure. Create a current state baseline to establish reduction goals and achieve success.


Take the Juggling Act Off of your Hands
Dispatching, auditing, processing, payments- have one place to assign all tasks! Manage emergency services and cleanouts, generate a payment file, and keep your documentation organized and on hand. Don't scramble for your BOLs, manifests, CODs, etc. Know where everything is, sorted according to industry needs. Plus, you can trust our in-house support as our analysts and account managers dutifully take your data and populate our software every day.
Transparent & Accessible
Our unique WasteClarity™ software was developed to track and save data for you, all while keeping it visible. Your data is accessible in a one-stop shop overview of the cost and volume involved with each waste stream.
Insights become clear when you are able to consolidate all your details together. Look at your costs broken down, grouped by different categories, compare and contrast!

Discover the Possibilities of WasteClarity™
Better Inventory Management
Tracking your waste makes way for more efficient material tracking. Know how much of your inventory is going to waste and understand how to better utilize your supply base. Use this data to improve your purchasing decisions.
Initiatives and Opportunities
Discover new and exciting ways to streamline your operations. Ranging from easy changes to complex integrations, find positive changes to make!
Enhanced Supply Chain
See the impact of WasteClarity™ back to front. By analyzing the aftermath of your production cycle, we will find places to implement better practices throughout the supply chain.
Mitigate Risks
Our aim is to minimize the risks you face. We thoroughly verify the authenticity and adherence to regulations of your waste destination. We provide top-notch regression management services. WasteClarity™ securely stores all your CODs, BOLs, and Manifests.
Overall Cost Savings
In the grand scheme of things, cutting down on waste translates to cutting down on expenses for your company. Discover the true scope of your needs and adapt your purchasing practices accordingly. Maximize the potential of every resource at your disposal. Watch your savings grow.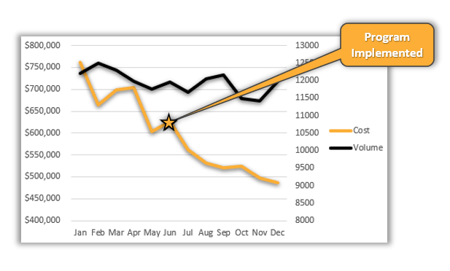 Traditional Approach to Waste and Recycling Management
---
"One size fits all"

Obscure recycling billing & reporting

Inefficient & Hidden Costs

Hard to Measure

Risky Methodology

Local/Regional Approach

Unsustainable
MYCA's Approach
---
In-House Technology: WasteClarity™

Global Supply Chain Extension for Customers

Optimization Identification, Driving, and Reporting

Acquisition to Disposition, Total Life Cycle Management

Centralized Cost Transparency and Data Visibility

Precise, Standardized, Detailed, Scalable Cost Data

Visibility to All Facilities' Waste Streams

Proprietary Software, Internal In-House Development

Leading Disruptive Technology Innovator- Certified WBE
Learn more about WasteClarity™ and see a demo of our proprietary system.